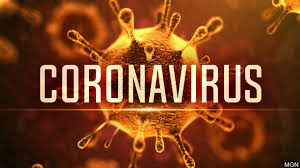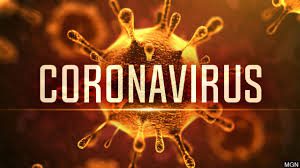 Introduction:
On March 7, 2020, Governor Andrew M. Cuomo issued Executive Order 202, declaring a disaster emergency in the State of New York in response to the threat posed to the health and welfare of its citizens and visitors by the novel coronavirus, COVID-19, outbreak.
As a result of the issuance of this Executive Order, and the impact that this health crisis is expected to have on the adjudication of ongoing workers' compensation claims, the Board is issuing the following guidance to assist its stakeholders.
All Hearings will be by Remote AttendanceEffective immediately the Board will conduct all hearings remotely, through the Board's Virtual Hearings. Virtual Hearings allow  participants to attend hearings online. Please visit the Virtual Hearings webpage at wcb.ny.gov/virtual-hearings for further guidance and instructions regarding virtual appearances.

Claimants appearing from home can appear either by video or may appear at hearings by telephone.  If an unrepresented injured worker is unable to participate in their hearing, it will be rescheduled.

2. 90-day Requirement for Medical Evidence

When a claimant's disability has not been classified as permanent, the claimant's attending physician has the burden of submitting up-to-date medical evidence that the disability is continuing every 90 days.

The Board understands that a claimant may be unable to see his/her attending physician due to the coronavirus outbreak. This may (for example) be due to the physician's unavailability or the claimant being quarantined. This could result in delays beyond the 90-day period that could affect continuity of lost time benefits.  Please be advised that the Board is set to issue an emergency regulation on Telemedicine, which will be effective for 90 days upon adoption.

Failure to Attend an Independent Medical Examination (IME)The Workers' Compensation Law provides that a refusal by a claimant to submit to an IME may bar the claimant from recovering compensation for any period during which he or she has refused to submit to such examination. If a claimant cannot appear at a scheduled IME due to the coronavirus outbreak, they should advise their attorney or insurance carrier/agent and notify the IME doctor and the Board.  Benefits will not be suspended if the claimant offers a reasonable excuse for the failure to attend the IME.
Depositions (Cross-Examination of Medical Witnesses)For off-calendar depositions of medical witnesses, it is anticipated that there will be problems with scheduling that are caused by the coronavirus outbreak, centered around the limited availability of the medical witnesses. Requests for extensions of time that are necessitated by these scheduling difficulties should include a description of the situation.
As The Flanders Group receives additional information, we will pass it along.  If you are a Flanders Group client and have specific claim questions, please call your Injury Manager.  Thank you and stay safe.