As a majority of our team is now working from home, it presents both opportunities and challenges. The following was sent from Debbie Pakusch, a long time employee with experience in this area.  It's a powerful reminder that supporting each other in these uncertain times is more important than ever.  Thank you Debbie for being such a strong team member and helping your co-workers be their best.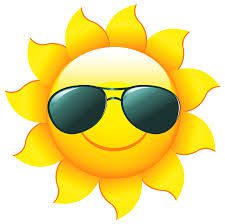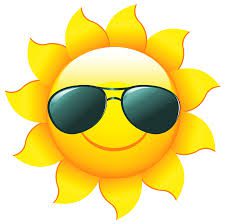 Good Morning Everyone !
I have been working from home for almost six years, but I too am feeling how strange our world is right now.   Knowing that my co-workers are mostly at home brings a sense of security to me that you and your families will all be spared from becoming ill.  Let us all come through this with no ill effects!!!!!
While I'm sure you are feeling good about working from home, I'll bet you are finding you can't work quite as effectively as when you are at your desk with multiple monitors and everything works seamlessly!  Hang in there, think of ways to work around your problems.  Reach out to your teammates to see how they are handling an item that may be problematic for you.  And remember that you can easily "share your screen" with a teammate as you are trying to find a workaround.  If you're not sure how to do that, call me.
Thought I'd throw out a few things that may help you throughout the day…
Get up at least an hour before you have to start work.  It is a temptation to sleep in and go right to work at the last minute, but I think you will find that you feel like you got up late and got to work just in time after rushing around if you practice sleeping in every day.   Use that hour to do your normal routines, shower, dress, eat, fur babies out, etc.  You will feel so much more ready to get to work!
Rely on jabber to tell you when your co-workers are available or on the phone.  If you don't know already, you can select the drop down arrow in front of your name and select other options to advise your teammates if you are in a meeting, or in a CE class, out for an appointment, etc.  I look at this all the time when I need to reach someone.
If you are in a 'meeting' with an unmuted phone line, be sure to shut off your cell phone ringer and notifications, close your office door (if you can), or advise your family members, fur babies that you need quiet time. 
Do not plan on typing while in the meeting on an unmuted line (I did that, remember?).
Be mindful of breathing into the phone while in a meeting on an unmuted line… the other party will hear you 'breathing heavy'!!
If you find you are being distracted easily throughout the day:
 Move your cell phone to a place where you can't see it or hear it
 If possible, try to work in a place that is removed from the rest of the family, or perhaps give them 'do not disturb' timeframes
 Turn on some music on low volume, it will make you feel a little less lonely and hearing some good tunes always makes you perk up!The convenience of working from home gives you the option of putting in all the extra time you want without 'getting home late', or leaving home early, or going in on the weekend.   Give yourself reasonable parameters for working beyond the normal office hours.
Let's be thankful that we have the ability to work – and that we are considered ESSENTIAL workforce in this chaotic time – and know that every time you have an opportunity to let one of our Clients express their troubles/concerns, you are making a difference to them!
Thanks everyone!!
Deb